Let me help you!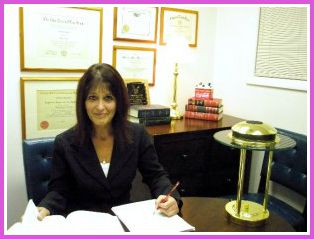 I am Christina Scelsa, a Chicago bankruptcy attorney, who has helped individuals to achieve financial freedom for over the last 18 years. My law practice is concentrated in Consumer Bankruptcy.
Imagine your life without your unpaid bills and financial worries. A life where you actually can get to sleep at night because you are not getting stressed out over your bills. No more headaches or creditors calling you anymore. Welcome to your new future!
Working with low cost lawyers, this life can become a real possibility and not just a wish or a dream. I can help you achieve that future. You have options! You can either continue feeling helpless and maybe hoping to win the lottery or actually you can actually do something to change your financial situation. I am here to help you achieve a life without your financial woes.
All you have to do is pick up the phone and call 773-286-1228 and I will speak with you personally providing you with honest, straight-forward FREE ADVICE in a mini phone consultation on what is the best solution for your particular situation.



There is no need to feel depressed, hopeless or helpless regarding your debts. When working with bankruptcy lawyers in Chicago, there are solutions for your financial problems even if they have turned into a nightmare. Your options may include filing a Chapter 7 Bankruptcy, Chapter 13 Bankruptcy or debt consolidation. My clients over the last 18 + years all started out with serious financial difficulties just like you and it has been my privilege to be able to use my experience and expertise to help them achieve their dream of being debt free.   Feel free to call me at 773-286-1228 so I can help you as a Bankruptcy Lawyers in Chicago!
YOU CAN ELIMINATE:
CREDIT CARD DEBT
UTILITY BILLS
MEDICAL BILLS
LAWSUITS
YOU CAN STOP:
WAGE GARNISHMENTS
FORECLOSURES
REPOSSESSIONS
LIENS
LICENSE SUSPENSIONS
The materials on this World Wide Web site are not legal advice but are for informational purposes only. The information presented herein is not guaranteed or promised to be up to date, complete or correct. This web page and the information presented herein should not under any circumstances be considered as an invitation to and attorney-client relationship, nor is this web page intended to be a source for legal advice, advertising or solicitation. Visitors to this web site should not rely or act upon any information contained in this web site and should seek the advice of a lawyer in the visitor's state. Christina Scelsa a licensed attorney in Illinois is the owner and responsible attorney for this web site
The transmission of any e-mail request for information or otherwise will not and does not result in the creation of an attorney-client relationship. E-mails may not be secure therefore do not send any information or facts relating to your specific legal problem via e-mail.
Copyright 2010 to 2015